When in Canada...
We've scheduled some fun winter activities!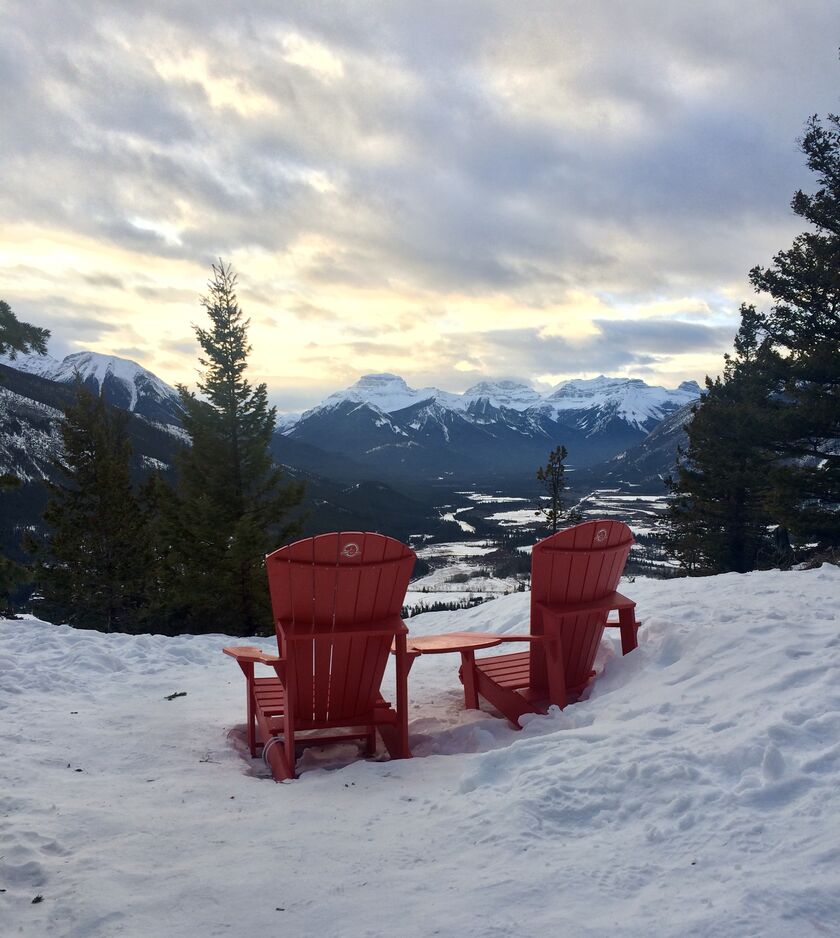 Since you'll be in such a unique place for our wedding, we wanted to plan some traditional Canadian mountain activities. If you're interested in partaking in the winter fun, please go to the "Knightx2" - "Activities Sign-up" tab of our website and RSVP by December 31, 2018 with what interests you. We will follow-up with sizes for relevant gear and collect payment in January.
Activities will run Thursday and Friday at around 1030am and 130pm/2pm.
CAN'T WAIT!
Get on the ice!
Ice Skating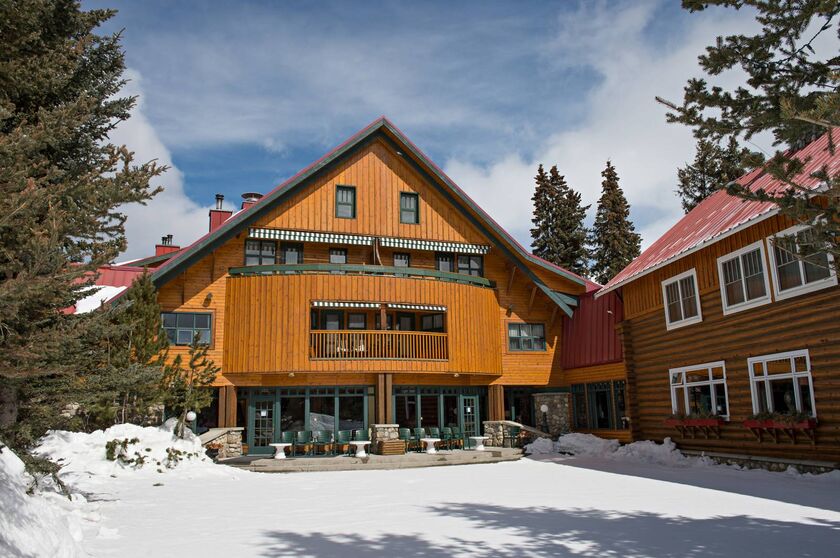 Ice skating is available just off the main lobby at The Post Hotel at any time, day or night. Quiet times must be observed, but skating at night with all the white lights is pretty special. It's also pretty cool that this is the site of our ceremony.
If you want to skate, you can walk over to Wilson Mountain Sports (8 minute walk or 2 minute drive) and rent skates for $12CND (another $6CND for a stick!) for the day. If you're stay at The Post Hotel, the concierge is also happy to make a trip over for larger groups.
Lake Louise Ski Resort
Lake Louise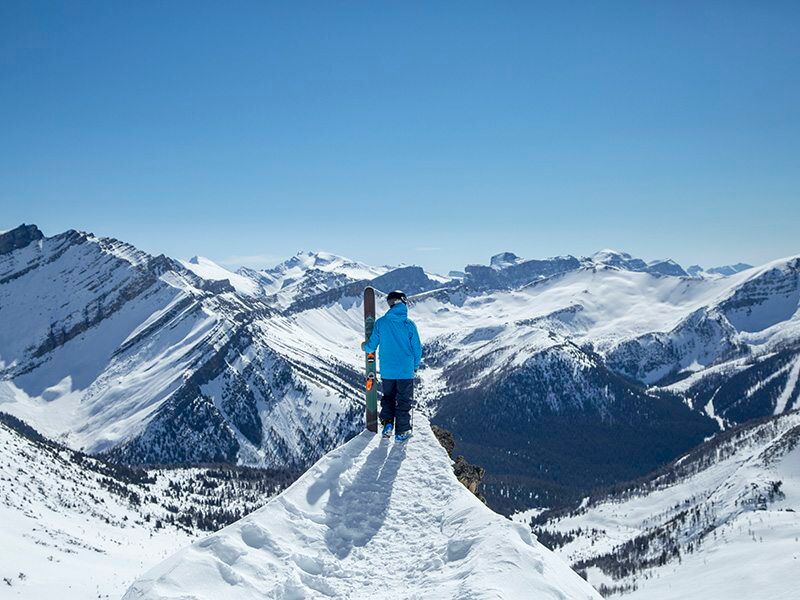 This is the closest ski hill to The Post Hotel being a 6 minute drive down the street. This mountain will actually be the backdrop for much of the wedding.
Lift passes run around $100 and rentals about $40 for a full day. You can get both at the hill but you're always best to do it online ahead of time here: https://www.skilouise.com
It's worth noting that this picture is actually the Lake Louise Ski Resort!
Sunshine Ski Resort
Sunshine Village Ski Resort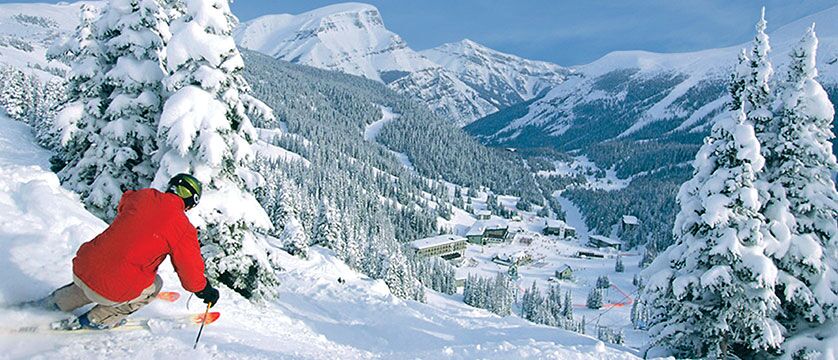 Sunshine Village is Adam's favorite hill in the Canadian Rockies. It's roughly 40 mins from the hotel, heading east towards Banff. It covers 3 mountains, straddles the North American Continental Divide, get's more snow that any neighboring ski resort and you can ski in both Alberta and British Columbia on a single run.
Lift passes run about $110 and rentals run around $55. You can get everything at the hill but it's always easier ahead of time here: https://www.skibanff.com
This picture is also from Sunshine Ski Resort.
Nakiska Ski Resort
Nakiska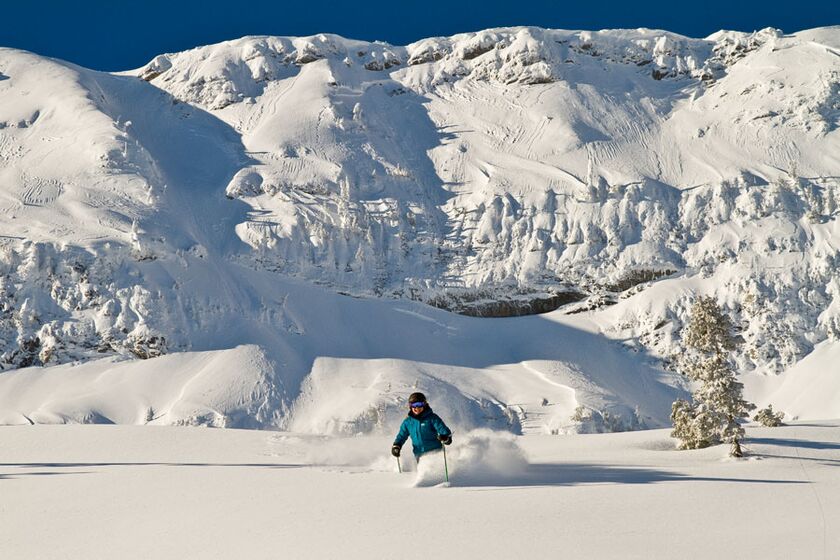 Built for the 1988 Calgary Winter Olympics, Nakiska is about 90 mins from the hotel, heading east towards Calgary. They've got a ski park, tube park and some good skiing too (if not a little windy and/or icy at times). This was also where Janet first skied in the Rockies!
Lift passes are about $85 and rentals will run you about $50. You can get everything ahead of time here: https://skinakiska.com
Also a photo from the ski hill itself!