The Love
FROM HER POINT OF VIEW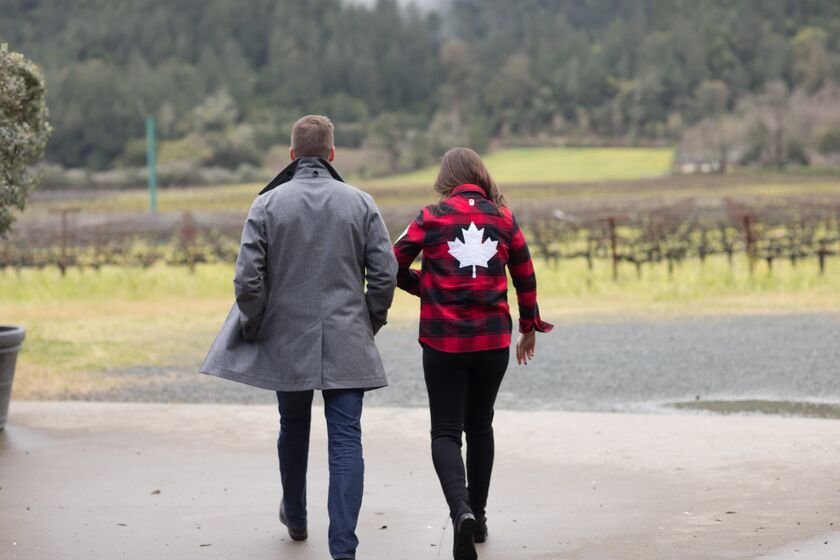 Doesn't everyone use dating apps to find like-minded Canadians, living in the same US city with the same last name? Well, that was our logic and look at us now :)

We met online and after a couple rounds of 20 questions, we were pretty sure there was something special happening. Our first date was at this great little spot Adam suggested in San Francisco called Social Study: good wine and 90's hip hop kicked things off perfectly and I learned pretty quickly was representative of all things Adam. If he's not cleaning the house to Ice Cube, something's wrong in the world...

Great conversation, an incredibly aligned view on life and fun dates set the tone, but the moment that made me stop and realize that this guy I met on a dating app was the real deal, was about 3 weeks in when he had champagne sent to my room when I was away on business. Not only was he an amazing man but he knew the way to my heart :) He listened.

Everything from that moment on was an adventure. Until now we haven't stopped to think much about how we got here because we're just so excited about what's next. It's been a fantastic whirlwind, the kind of whirlwind that feels natural and like all of your dreams are coming true every minute of every day. I'm so very grateful to have met Adam and to have shared such amazing experiences with him. I'm most excited to spend the rest of my days with him by my side. Cheers to the next adventure, darling!
FROM HIS POINT OF VIEW
I'll never forget the day when Janet and I discovered that we have the same last name. Have you ever seen someone have a meltdown over text? "No no no no!!!"... the texts kept coming in...
After days of '20 questions' texts back and forth, I felt like we were developing a good rapport and I had a good idea of her sense of humor. We hadn't had a phone call yet, but having already secured a first date at an unknown 90's hip hop bar near her apartment, I called her for the first time to check in on this new revelation. Expecting to laugh about it, she abruptly told me that she'd call me back. I fully expected the date to be cancelled and to never hear from her again. To my surprise the phone rang a little later that day. The initial shock seemed to wear off, because after a brief run through of our family histories, we laughed about the crazy coincidence, bonded over our Canadian roots and both got excited about our first meet up.
Little did I know that that first date would set the tone for what's not only been an incredible relationship but a true partnership, standing shoulder to shoulder going on this life journey together. Her vibrant energy drew me in, her life philosophy hooked me. Whether it's travel, home life, birthdays, food & wine, friends & family, politics, Alberta vs. Ontario, social issues or where to build a life together, she challenges me in all the right ways, always supportive, always uplifting, always more, not less. We've seen and experienced so much together already and I can't wait for more. I'm so grateful for meeting her and so so happy she said "YES!" Cheers for real darling!
The Wedding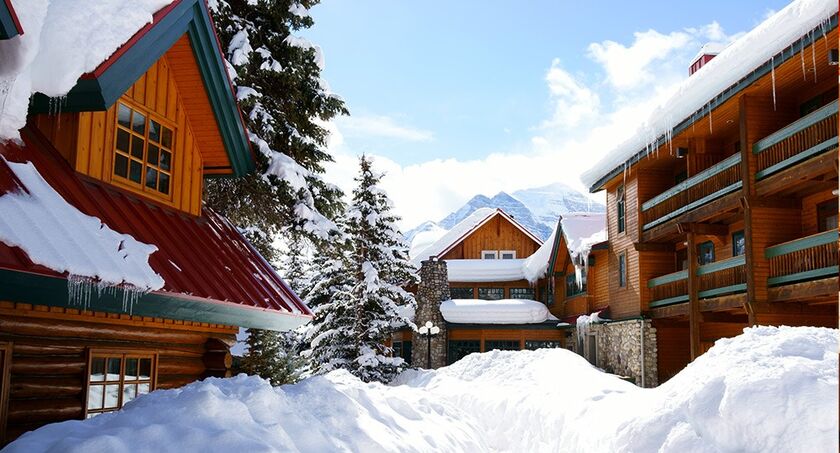 Saturday, February 2, 2019
Attire: Formal
Ceremony and Reception
The Post Hotel, Lake Louise
200 Pipestone Road, Lake Louise, AB, Canada
#Knightx2SayIDo

The wedding and all associated activities will be at this fantastic Swiss mountain style lodge in the heart of The Canadian Rockies. Iconic Lake Louise is regarded as one of the top destinations in Canada, with some of the worlds tallest mountains, best skiing and incredible wildlife sightings. The turquoise lakes and snow-capped mountains make it one of the most photographed places in the world.
- - - - -
A few things to note:
- Formal invitations to come
- We have planned winter activities beginning Thursday, January 31, 2019 with a welcome cocktail hour the evening of Wednesday, January 30th, 2019. Activities will including cross-country skiing, dog sledding, snow shoeing and downhill skiing/snowboarding. You can learn more at the "Activity Sign-up tab". Arrive as early in the week as you'd like! Everyone is welcome
- It's worth noting that the wedding ceremony itself will be outdoors, on an ice rink situated just outside The Post Hotel. Everyone will be standing and it's best to come prepared with alternative shoes/boots (just for the ceremony itself) and appropriate outdoor winter attire. We have a few solutions to help with the cold and we promise to keep it short, getting everyone back inside asap. Welcome to Canada!
- We'll be back inside for all other festivities, including the reception and dancing. The down coats can be put away and the heels can come back out for an evening of celebration
- Due to reception venue headcount restrictions, we will unfortunately only be inviting close friends and family. Please do note that although +1's etc.. aren't included on the invitation itself and are not able to join us at the reception, anyone and everyone is welcome to join in on the other activities. There is so much to do in the Canadian Rockies and The Post Hotel has plenty of hotel rooms, so please invite others that you'd like to enjoy this time away with. If we have any space free-up, we'll reach out and extend the invite. Thanks so much for understanding
- As we get closer to the wedding week, visit www.Knightx2SayIDo.com again to learn more about what's planned and the full wedding day itinerary
Wedding Party
Janisse Wong - Maid of Honor
Janisse and I have been friends for over 10 years - she was the first friend I made in San Francisco and within no time at all, I considered her my BFF. Somewhere between being up for absolutely anything, having the ability to see both sides of any argument and for being the best advice giver known to man, I was hooked. Janisse somehow matches realism with positivity and regardless of where we live and when we last spoke, I never feel like she's that far away. Now that's love. I've decided that if there's such a thing as a friend soulmate, Janisse is mine.
Janisse lives in LA with her husband James and their perfect pups, Jiggles and Jeeps. Oh and there's Jags - the Turtle that turned out to be much larger than expected and a great addition to the family.
Brittany Avellar - Bridesmaid
Most people will know Brittany as my #naildate partner in crime :) We've also been friends for over 10 years and have been known to walk the city with disco ball sippies in hand. We seem to get sick of things at the same time, want more of something at the same time and somehow think that one more glass makes perfect sense. I'm pretty sure we were separated at birth. That being said, beyond our love for champagne and red wine, Brittany is one of those friends who is 100% supportive, 100% of the time and it's because of that she is one of the people I depend on most.
Brittany lives in San Francisco with her husband Matt and the love of their lives, Bella the Doodle pup. Matt is very supportive of naildate, even when it falls on a Tuesday.
Stephanie Pelletier - Bridesmaid
Stephanie and I go waaaay back...like becoming-friends-with-bouncers-to-skip-the-line-at-the-bar waaaay back...and we've been friends ever since :) Between my work travel in Toronto and Steph's husband working with Stanford, we haven't skipped a beat. That's always a sign of a good friendship - time and distance don't matter and you're just unconditionally supportive of one another. Plus I call her "Canadian BFF" or "Stephy-Bephy" and she responds every single time, so we're in good shape.
Stephanie, her husband Jon and their daughter Audrey (flower girl) have just moved to Silicon Valley for a 10 month stint (yesssss). They actually just had their brand new baby boy (AKA Anchor Baby) the day we pushed this site live! Welcome Ben!
Angie Moore - Bridesmaid
Angie is another Canadian BFF that I've known forever. She was the first of my close friends to have kids and her eldest, Cailyn (flower girl) is my 8-year-old best friend. Angie makes time for everyone in her life and has a heart of gold. Whenever I'm back home, she works around my schedule to ensure that we can hang out and so that I can see the kids. She also lets me raid her fridge and pantry, which she keeps incredibly well stocked. I swear, 5 minutes with Angie and you'll be calling her your Canadian BFF.
Angie and her husband Mike, along with their fabulous kids Cailyn (flower girl) and Camdyn (ring bearer) and dog, Sadie live about 5 minutes outside my hometown of London, Ontario. It's worth noting that they have a crazy amazing pool and bar in their backyard...just in case you're in the area and are a little thirsty.
Heather Canfield - Bridesmaid
To know Heather is to love her. She welcomed me into the family the moment I met her. She's fun, up for anything and one of the most selfless people I've met. We share a love for crafts and wine, which is an awfully dangerous combination now that I think about it... What's most amazing is that I now inherit her as a sister-in-law and I get access to all the crafting tools I've ever dreamed of! On top of that, as an only child, I'll now have a sister to call my very own.
Heather is Adam's younger sister and is the mom of two gorgeous kids: Nathan (ring bearer) and Nora (flower girl). Heather and her husband Richard live with their kiddos + dog, Jager just outside of Edmonton, Alberta.
Marie Abesamis - Bridesmaid
Marie and I met six years ago at Brittany's engagement brunch. At some point, after a couple hours of laughing and realizing we were the only two girls without a blog she turned to me and said: "Your birthday is in March - that's why I like you! You're a Pisces!" Right then and there, I wanted to be friends with this girl. Little did I know that being close friends with Marie meant being up for an adventure every single day and really pushing yourself to be the best version of yourself. Marie is the motivator in the group, getting us to workout, eat well and to appreciate every day. Marie loves like no other and is the kind of friend who will do whatever it takes to make sure you're happy and healthy.
Marie lives with the love her life, Stu just a few blocks away from Adam and I. One day she'll have a dog...if the rest of us have anything to do with it :)
Alex Sartori - Bridesmaid
Alex isn't just a close girlfriend; she's also our neighbour! Alex and her fiancé live in the same building as Adam and I, so we get to have "family dinners" and impromptu happy hours on the roof all the time. It's one long episode of Friends every week :) Alex is definitely a serious planner and has somehow managed to help plan Adam's proposal to me, found our wedding venue and correctly guessed the date we are getting married long before we announced it! When Alex is "in" with anything in life, she's alllllll in. She listens, supports and cares incredibly and it's clear she's a lifelong friend.
Alex lives just down the hall with her fiancé Brian and they are also being pressured to adopt a puppy. It's the logical next step!

Cailyn Moore - Flower Girl
Oh Cailyn... Cailyn is pretty special to me: My eight-year-old BFF and she takes this role very seriously. Cailyn has an opinion and next steps for everything in life and when you're with her, you just follow her lead. She's beautiful, smart and kind and that's all thanks to her amazing parents. I'm so glad that she said yes to being our flower girl and can't imagine this day without her.
Cailyn is an expert at making slime, anything crafty and most recently had a stellar soccer season. She lives with her mother, Angie (bridesmaid), father, Mike and brother, Camdyn (ring bearer) a few minutes outside of London, Ontario.
Audrey Toma - Flower Girl
Audrey is Stephanie (bridesmaid)'s two-year old daughter and she is a cutie. My favourite Audrey quality is her desire to cheers with everyone all the time! Now we just need to work on her aisle walking skills...maybe her mom will stand at the front with a glass of champagne coaxing her to come over for a quick "cheers" :) A girl after my own heart.
What's most exciting is that Audrey is living in the Bay Area until mid year 2019! Her and her baby brother, Ben moved here for 11 months from Toronto, Ontario with their parents Stephanie and Jon.
Nora Canfield - Flower Girl
Nora is the youngest of our wedding kiddos at nearly a year old. By the time this wedding roles around she'll be walking up a storm...just maybe not in a straight line...nothing wrong with that! Nora is Adam's niece and the happiest baby I've ever met. So precious, so adorable and I'm so excited to have her as a niece!
Nora and her brother Nathan (ring bearer) live outside of Edmonton, Alberta with Adam's sister, Heather (bridesmaid) and their dad, Richard.
Steve Schlamp - Best Man
Steve and I met in St. Albert, AB either during high school or very shortly after. Either way, he's been one of my best friends for over 20 years. At this point I've known him longer than I didn't which is crazy to think since we're not that old.
He loves Trudeau and lives in Denver with his amazing wife Claire, daughter Mary and son Peter.
Corey McDonnell - Groomsman
Corey and I definitely met in high school in St. Albert, AB and have had many adventures together. Whether it's Japan, Vancouver, Newfoundland or Indian Reserves, he's always up for anything. He's been one of my best friends for over 20 years. Like the other guys, I've known him longer than I didn't which is crazy to think of since we're not that old.
He's got a not so secret talent for writing wedding themed poetry and lives just outside of Calgary in Chestermere with his incredible, Bajan wife Anneke, and kids Sydney and Logan.
Mike Page - Groomsman
Mike and I met in St. Albert, AB either during high school or very shortly after. Either way, he's been one of my best friends for over 20 years. Be sure to ask him about his preferred method of transportation to the airport in Victoria.
He lives in the heart of Calgary and thinks he can bench more than me.
Aaron Schneider - Groomsman
Aaron and I met in St. Albert, AB. Pretty sure it was during high school... don't really remember as time and place fades. Either way, he's also been one of my best friends for over 20 years.
He's Calgary based with his wonderful wife Stephanie and a lot of animals.
Jason D'Silva - Groomsman
Jay and I met in St. Albert, AB either during high school or very shortly after. He's also been one of my best friends for over 20 years. That's a lot years for a group of guys from Alberta. He runs Tough Mudders and drinks IPA, proof that he's a good guy.
He and his amazing wife Dr. Jenn live not too far from DT Calgary with their pups.
Brian Townsend - Groomsman
Brian is the newest entry, and only American in the group. One of Janet's best friends, Brian and I hit it off immediately when he gave me his pants to wear the first night I met him. Since then he's become a great, close friend and we've traveled much of Europe together. His drone skills are okay.
He and his amazing fiancée Alex (also in the wedding party) live in our building in San Francisco.
Cody Ward - Groomsman
Although Janet's mother is one of five children, there are only 2 cousins. Janet and Cody have grown-up together and after Janet's resentment that she was no longer the one-and-only at the age of 13 wore off, she decided Cody was pretty cool and that he could stick around.
The Ward family is pretty small and I thought it would be nice for Janet to have family representation in the wedding. I've really enjoyed getting to know Cody and am pleased that he agreed to stand with me on this special day.
Cody lives in London, Ontario, is a Western grad and looking to go into policing.
Camdyn Moore - Ring Bearer
Camdyn is six years old and super athletic! Like any good Canadian, his first love is hockey and he's damn good at it. If he's not on the ice, he's centre stage dancing and signing and joking around. Camdyn is thoughtful and fun and hopefully responsible enough to hold some rings!
Camdyn is Angie (bridesmaid) and Mike's son and he lives just outside London, Ontario with his sister Cailyn (flower girl).
Nathan Canfield - Ring Bearer
Nathan is my nephew and quite the go-getter. Like any two-year old, he's insanely active and is very focused on pushing every limit with a huge smile on his face. This kid is for sure going to invent something amazing one day and I can't wait to see it happen.
Nathan can't be missed with the most eye-catching, adorable dimples! He's going to break some hearts one day. But for now, he lives just outside Edmonton, Alberta with my sister, Heather (bridesmaid), my brother-in-law, Richard and my niece Nora (flower girl).
Activity Sign-up
Welcome Reception - Wednesday @8pm

Wednesday, January 30, 2019
8:00 PM
The Post Hotel, The Lounge
200 Pipestone Road, Lake Louise, AB, Canada
For those that are arriving early for some of the other winter-in-the-Rockies wedding activities, we'd like to host a welcome reception. Put on your biggest, coziest winter sweater and join us by the fireplace at The Post Hotel lounge. Just imagine champagne, hot toddies, hot cider, some snacks...and a moose head on the wall... This will set the tone for our weekend in a Canadian Rockies lodge.
Everyone is welcome!
RSVP required
Cross country skiing - Thursday @1030am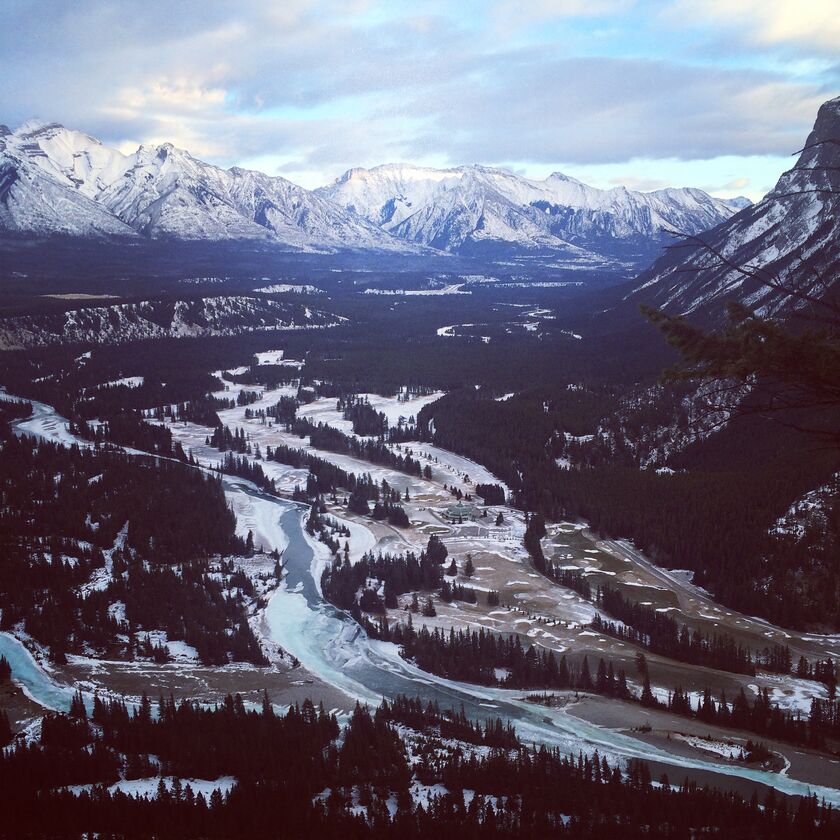 Thursday, January 31, 2019
10:30 AM
The Post Hotel
120 Pipestone Road, Lake Louise, AB, Canada
Sign-up for cross-country skiing! Our trail will begin right on property. Wear layers for when your heart rate gets up there and bring some water along with you. We'll be on the trail for about 1.5 hours. Ski rentals are $25.00CND per person for the day.
Need to do:
- RSVP for this timeslot
- We will follow-up with a request for payment and sizing in January
- Meet in the lobby at The Post Hotel at 1030am on Thursday, January 31st
Apres ski at the Lake Louise Ski Resort - Thursday @130pm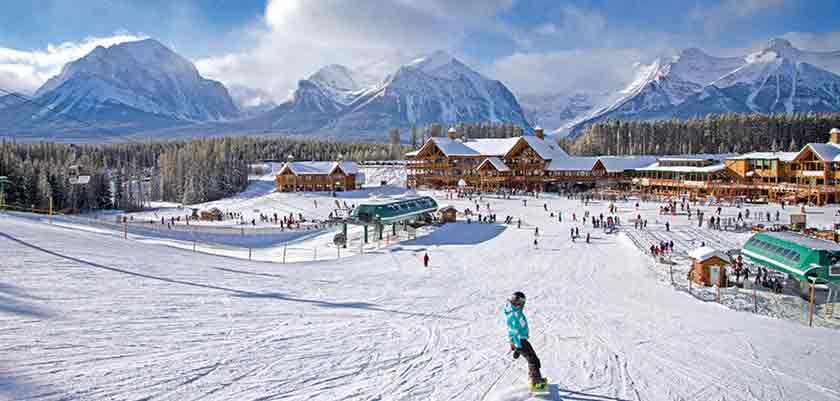 Thursday, January 31, 2019
1:30 PM
Lake Louise Ski Resort
1 Whitehorn Rd, Lake Louise, AB T0L 1E0, Canada
It wouldn't be the full rockies experience without some après ski time! Surely people from the group will be skiing, but you can find us in the lodge sipping hot cocoa and/or a cocktail by the fire. Heaven on earth!
Drinks at the famous Chateau Lake Louise - Thursday @430pm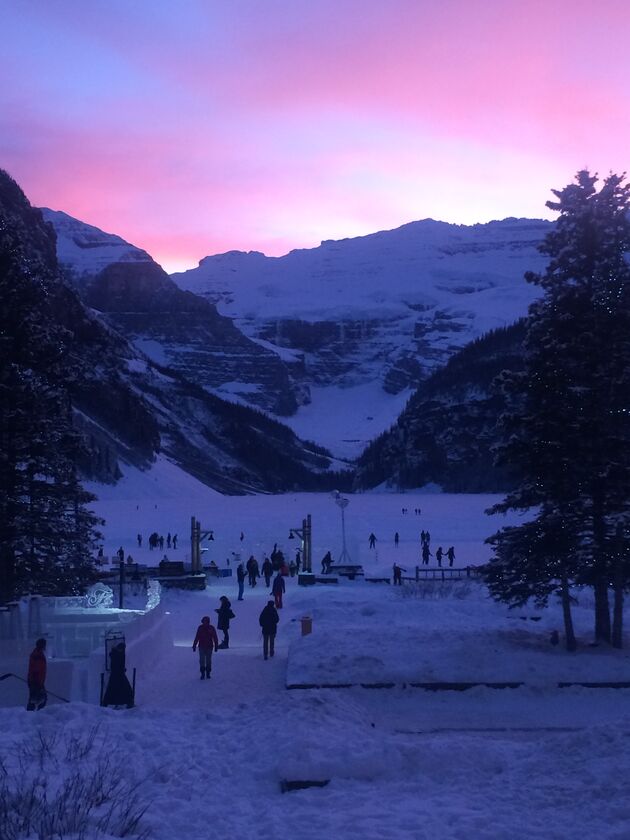 Thursday, January 31, 2019
4:30 PM
Fairmont Chateau Lake Louise
111 Lake Louise Dr, Lake Louise, AB T0L 1E0, Canada
The views are absolutely epic and it's worth spending an evening at the hotel and on the grounds, especially at sunset. We'll meet in The Post Hotel lobby and based on RSVPs to this event, we'll assign drivers. Lucky for us, it's only an 8 minute drive up the street.
Snow shoeing - Friday @1030am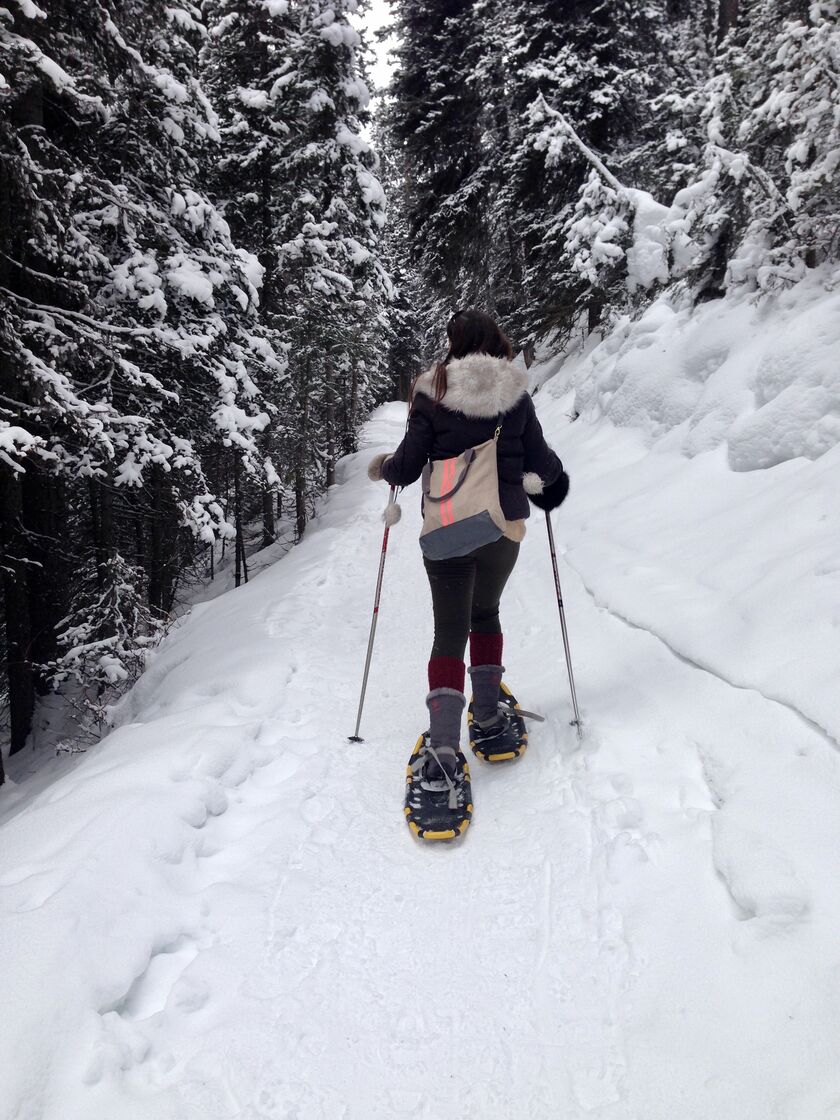 Friday, February 1, 2019
10:30 AM
The Post Hotel
120 Pipestone Road, Lake Louise, AB, Canada
Now this is a veery Canadian activity! Get ready for some fun and sign-up for snow shoeing in beautiful Lake Louise! Our trail will begin right on property. Wear layers for when you get warmer than expected. We'll be on the trail for about 1.5 hours and rentals are $19.00CND per person for the day.
Need to do:
- RSVP for this timeslot
- We will follow-up with a request for payment in January
- Meet in the lobby at The Post Hotel at 1030am on Friday, February 1st
Dog sledding - Friday @2pm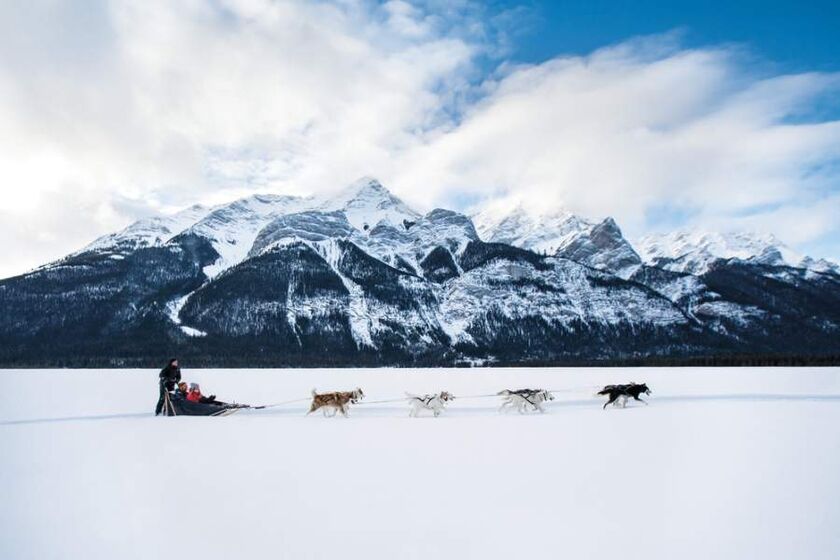 Friday, February 1, 2019
2:00 PM
Meet at The Post Hotel
120 Pipestone Road, Lake Louise, AB, Canada
Let's play with the snow dogs!!! We will meet in the lobby of The Post Hotel and head over to the dog sledding facility down the street together. Dress warm an be prepared to get snowy! We'll convince a few folks to drive us over.
Dog sledding costs $105.00CND per person for a 1/2 hour experience. 2 people per sled. This activity will sell out so we're going to ask for RSVPs and book by November 1st.
Need to do:
- RSVP for this timeslot by November 1st
- We will follow-up with a request for payment in January
- Meet in the lobby at The Post Hotel at 130pm on Friday, February 1st
The Rehearsal & Rehearsal Dinner - Friday @430pm

Friday, February 1, 2019
4:30 PM
The Post Hotel
120 Pipestone Road, Lake Louise, AB, Canada
Let's get this down and practice not slipping! Dinner will follow in the Fondue Room.
This invite is extended to the wedding party and parents of the bride and groom.